The Firework Store
Firework Stockists and Suppliers in Wakefield
Millennia Park
Thornes Road
Wakefield
West Yorkshire
WF2 8PW
Phone: 01924 2...

Social pages
Search Tags
Opening Hours
Monday to Sunday
9am - 5:30pm
Open on public holidays
Similar nearby businesses
Millennia Park, Wakefield, WF2 8PW
Millennia Park, Wakefield, WF2 8PW
About us
About Us


Starburst Fireworks Ltd was formed in 2004 and began trading from Doncaster Road in Wakefield. We operated a year round firework store somehting a bit unusual for the area but we were passionate about our fireworks and hoped that this would reflect in our shop.
As we grew we opened an online store and were one of the first online fireworks companies to include video footage of fireworks something that nearly all online stores do now.
In 2006 we won awards for our shop and were voted Best Fireworks Retailer Runner up Firework shop and 3rd place Firworks Website. This was a national vote carried out by a fireworks website and voted for by members of the general public.

We grew year by year and in 2010 we made the decision to move from our location on Doncaster Road into a Business Park. It was a difficult decision for us as our original shop was prominent on a busy arterial road but the added space of the new location swung the decision for us.

In August 2010 we opened our new 3 000sq ft premises. Due to the extra space we had we introduced a range of fancy dress costumes and waited to see the response. It didn't take long for us to see that fancy dress went hand-in-hand with fireworks. 2010 also saw us bring our own range of fireworks in from China under the Fantazia Pyrotechnics brand. Another first for us.

We saw Halloween Bonfire night and New Year come and go and realised that for us to fulfill our customers requirements we had to expand. In April 2011 we invested heavily in thsi brand new website and atarted expansion in our shop doubling the fancy dress section to over a 1 000sq ft. This added space also required a heavy investment in additional stock.

June saw a change of name from Starburst Fireworks Ltd to The Fireworks Store trading as Wakefield Fancy Dress. Out intention over the next year is to establish us as THE fancy dress shop in the Wakefield area. As a company we are customer driven and we pride ourselves on our customer service and our commitment to providing the customer with the best shopping exprience we can.

As a family run business we don't boast the biggest this and the biggest that and we don't make promises we can't keep. We are ethical in the way we trade we put the customer first and we try damn hard to make sure that customers get what they want when they want it.

We are very careful in our choice of firweorks for sale to the public and we cherry pick products from suppliers that we feel are excellent value for money. If we can pass on a discount or any kind of deal we will.
Our new, 3000sq ft location now offers a big selection of retail fireworks all year round at supermarket busting prices. We now sell a big range of fancy dress costumes and accessories.
Discounted retail prices
We know that things are tough at the moment so ALL our fireworks are discounted below RRP's. All our selection boxes are 50% or better of RRP and we've a good range of Buy 1 Get 1 Free offers and multi-buy discounts.
Fireworks
Firework Barrages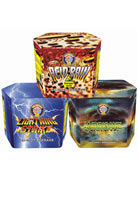 We carry a big range of retail barrages for every requirement. Wether it be a small garden or a bigger display we have a full range of barrages, at discounted prices to fulfil your needs. Where we can we have video footage of the firework so you can see b
Various
Rockets
Rocket Pack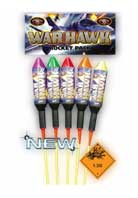 Bonfire Night wouldn't be right without rockets and we've rockets that'll suit every need, from small garden to the biggest retail rockets you can buy.
Various
Other Services
Free Parking
Buy Online
Mail Order
Credit Card Payments
Payment Methods
American Express, Cash, MasterCard, Maestro, Visa, PayPal
Trading Since
2004